About
K. Weikel uses her three-dimensional characters to tell stories of life and adventure and magic. She's been writing since she could hold a pencil, and creating worlds to fall in love with even longer than that, putting on plays and concerts for her family with her cousins and sibling, and even reading her stories aloud to the class in elementary school.
Weikel pushes her brain to its limits and beyond with her mind-bending stories and the epic forces of nature held between pages and laced across words. She doesn't write pointless tales to entertain, but she writes stories of life and lessons, and she yearns for her readers to learn something through another's eyes. "Foolishness brings joy to one without sense, but a man with understanding walks a straight path."
The One-Hundred won the Wattys Award in 2015 and has reached over one million reads, and grows more and more each day. She is currently writing her thirtieth book: The One (Book 5 of The One-Hundred Series), and is excited to have been able to write that many in such a short amount of time. Weikel is also reediting all of her books in celebration of this, and creating new covers for each of them.
---
Q: What is the main genre that you write?
A: I try to write a variety of genres, including some romance (like Labyrinth), but my main focus is dystopian and sci-fi. I've always loved aliens and control-freaks as leaders. I think my second biggest genre would be fantasy.
Q: What rating are your books (G, PG, PG-13, etc.)?
A: All of my books are free of explicit content (yes, that includes no sexual content), and has absolutely no cussing. I can't stand any of that myself and I'm sure God doesn't like that either, so I keep it out. It's not necessary.
​
My books range from PG to PG-13.
I try and write for all ages, however, all ages can't read my books. Why? Word flow, sentence structure, large words, and some very controversial or strong opinions and blunt facts are stated in here. Here are the ages for my books so far and coming up:
The Trapped Trilogy
(10+),
The Maskless Trilogy
(10+),
Labyrinth
(9+),
The One-Hundred Series
(12+),
Dollhouse
(13+),
The Haunted Mansion Series
(9+),
The Vampire's Carnival
(10+),
Face It
(13+),
Building Monsters
(13+),
Figures
(13+),
Caged
(10+),
Match
(8+),
The Unnamed Duology
(10+),
Catrina Billowson
(10+), The Blood Room (13+) Sameness (12+).
Q: How do you publish your books?
​
I self-publish with Lulu, Createspace, and Smashwords.
Q: Where can I find your books?
​
A: My books are on both the Barnes & Noble website (ebooks as well) and Amazon.com. You can also find them on Lulu.com and Smashwords.com, as well as Goodreads and Kobo, and the list goes on and on. Google K. Weikel and you'll get
plenty
of search results on where my books are located.
​
Q: How many books have you published?
A: 29
1-3: Trapped Trilogy, 4-6: The Maskless Trilogy, 7-9: The Haunted Mansion Series, 10. Krystal's World, 11. Labyrinth, 12. Catrina Billowson, 13. The Vampire's Carnival, 14. Dollhouse, 15. Caged, 16. Match, 17. Figures, 18-22: The One-Hundred Series, 23. The Blood Room, 24. Building Monsters, 25-26: The Unnamed Duology, 27. List X, 28. Sameness, 29. and there are several more coming!
Q: How long have you been writing?
​
A: As long as I can remember. I would write short stories and whatnot, and I finished my first book at eight (The Haunted Mansion).
Q: Who does your covers?
​
A: I do. And I love to make them.
Want to book signings by K. Weikel? Contact her below. Or use the contact boxes to the left!

Email: KWeikel@KWeikel.com

Want to be published at a low rate?
Powered by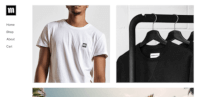 Create your own unique website with customizable templates.