Replay: Amnesia
Imagine losing every memory you had, the memories that create who you are. You wake up in an unfamiliar room, trapped on the second story with only a window for escape. Blood is on the nightstand next to you and there's a note with a warning and an address, an address that will lead you to a shop filled with deadly secrets. Those secrets could be the key to unlocking your memory... one you might not want back.

All questions will come to the brink... and then everything will tumble down.

| BOOK 1 IN THE REPLAY SERIES




A L L O N E S A R E E V I L
​

Cressa-la thought she was an exception, but as a mysterious fog settles onto the island, taking everyone's powers but hers, she realizes the darkness that hunted her four years ago has rooted itself deep inside her. Until she can learn to control it or get rid of it, she isn't allowed to set foot back onto the island.

With her body breaking down at a molecular level and a new enemy on the horizon, can she make it back to her island to save it—before she drops dead?

One lives in an asylum.
The other, an orphanage.
They are identical,
yet have never met.

One boy made of metal,
the other of myth,
the girls have their hands full,
even without Jayha's threat.

And what is to happen,
the moment they meet?
Opposing powers colliding,
one making time stop--
the other making it go.

Be betwixt to bequeath;
'twas a trick, not a treat.
The hands will not stop
nor shall they sway-
no mere halfie shall stand in their way.

Wanted for a crime they don't recall committing, Cassandra and Cass fight for their lives through space and time, trying to figure out who this "Jayha" person is, and why he wants them dead.


---
​This book is a participant of 2017's National Novel Writing Month, where you write every day and strive to reach 50k words by the end of November. Click

here

for more information.

---
Book 1 in the Stop; Go Duology
S A M E N E S S



​Nine months of sleep, three months of being awake, that's how the year goes for us. Half of us wake up tired and sore while all of us wake up smelling of either lotion or bleach. But during the nine month period of hibernation, I woke up.

And now I know why I always wake up sore and reeking of bleach.

SAMENESS. WHAT WE STRIVED FOR SO LONG TO ACHIEVE. BUT WHAT IF YOU'RE DESTINED TO BE DIFFERENT?

Humans have always strived for equality, for everyone to be treated equal. We finally reached the point of this harmony, this level of sameness--and everyone is happy. Many, many generations later.

But what happens when, in a wold of people knocked down and stood up to be exactly alike, a person wants to be different? What if they're destined to be unique in a world of strict equality?
---
BUILDING MONSTERS
One little girl, kidnapped at the age of five.
Zinnia.

One angel, drifting away from the promised land.
Peregrine.

Peregrine controls her nightmares, this angel, and he's taken a liking to manifesting fear and being in control. But when he learns of her predicament, his emotions attach to her and he is sent to find and save her. But there's something sinister controlling her now...

Zinnia was only five when the men came for her. She was a few hours older when the nightmares attacked. But there's something more to this constant slumber, something that will soon reside inside of her, and it's something only she can exorcize.

Can Peregrine, the Nightmare Dreamweaver, save her from the road she unwittingly tumbles down each day, or will she be fuel to the eternal fire burning beneath her feet?

Will Zinnia find strength and save herself, her eternity, and, possibly, the others that are like her? Or will she turn her back and crumble beneath the weight of evil residing inside her brain?
Vanessa is a vampire, plain and simple.
​


She was raised by Dracula as a child, and when she turned sixteen, he changed her into a vampire. He's one of those parents that worries about everything, especially when it comes to his child--adopted child, anyway.

Feeling overprotected, Vanessa makes a wish that she had never been turned into a vampire.

That wish sends her back in time where she lives in a carnival under the Ring Leader. Vanessa knows there's something off about him, but she can't quite place her finger on what, exactly.

All she knows is he wants her dead.

---
Alternate Endings 1, 2, and 3
Powered by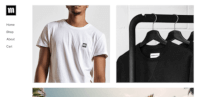 Create your own unique website with customizable templates.