Since I have both Tamir and Untouched Water as premium on Radish, I can't post them on Wattpad for free.

Sad face.

But thats okay.

So! Here are the books for FREE!

​

The One-Hundred

LJ74P

Redemptions: 0/200

Untouched Water

RE96Q

Redemptions: 0/200

Tamir

NT38F

Redemptions: 0/200

Damian's Deeds

TN29C

Redemptions: 0/300

The One-Hundred Bundle (books 1, 2, 3)

YZ62V

Redemptions: 0/100

These codes all expire 06/30/17
get them on Smashwords.com

​Damian's Deeds is available as a paperback on Amazon. Go check it out!
Powered by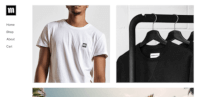 Create your own unique website with customizable templates.